Two Queens Members Show 2022
---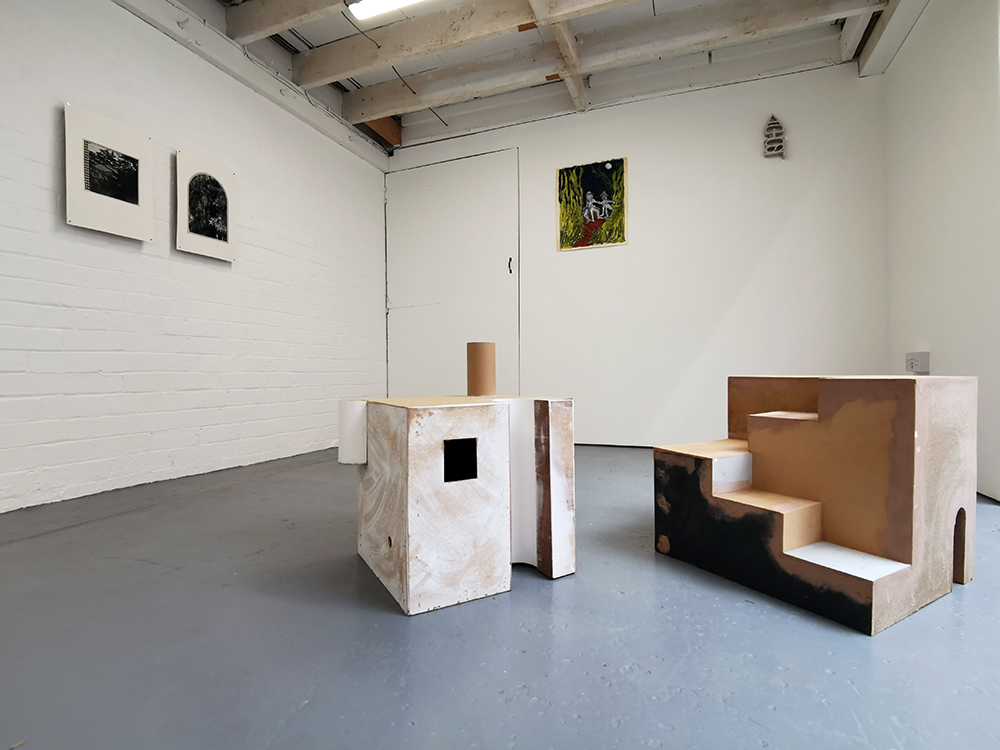 In their most recent exchange, studio-holders from Two Queens sharedtheir work at GLOAM, and GLOAM will show theirs in Leicester. Two Queens is an artist-run gallery and studios situated in Leicester's Cultural Quarter. With the ambition of providing a centre for experimental modes of arts production, exhibition and exchange, Two Queens is dedicated to establishing an agenda for new activity in the city and across the region.

Artists:
Gino Atwood
Daniel Cowlam
Mateus Domingos
Jack Halford
Daniel Sean Kelly
Shivani Khoshia
Nick Mobbs

Pictured above: Jug House, Daniel Sean Kelly, 2021; Matteus Domingos, Variable Book, (A5, loose copies) 2022; Daniel Cowlam, Untitled (A Funguy), 2020

www.instagram.com/twoqueensstudio
www.2queens.com

Supported with a National Lottery Project Grant, distributed by Arts Council England and Sheffield City Council.


---
Newsletter
Instagram
Facebook
---
GLOAM is a collectively-run exhibition and studio space located in Sheffield City Centre. It was set up by Mark Riddington on Mary Street in 2017. Since 2020, GLOAM has been run by four co-directors (Stu Burke, Thomas Lee Griffiths, Victoria Sharples & Rose Hedy Squires) at 160 Arundel Street; the former location of the DIY music venue, The Lughole.

Copyright 2022 GLOAM LTD
Website designed by Sam Francis Read