Harold Offeh: Creating Patterns
---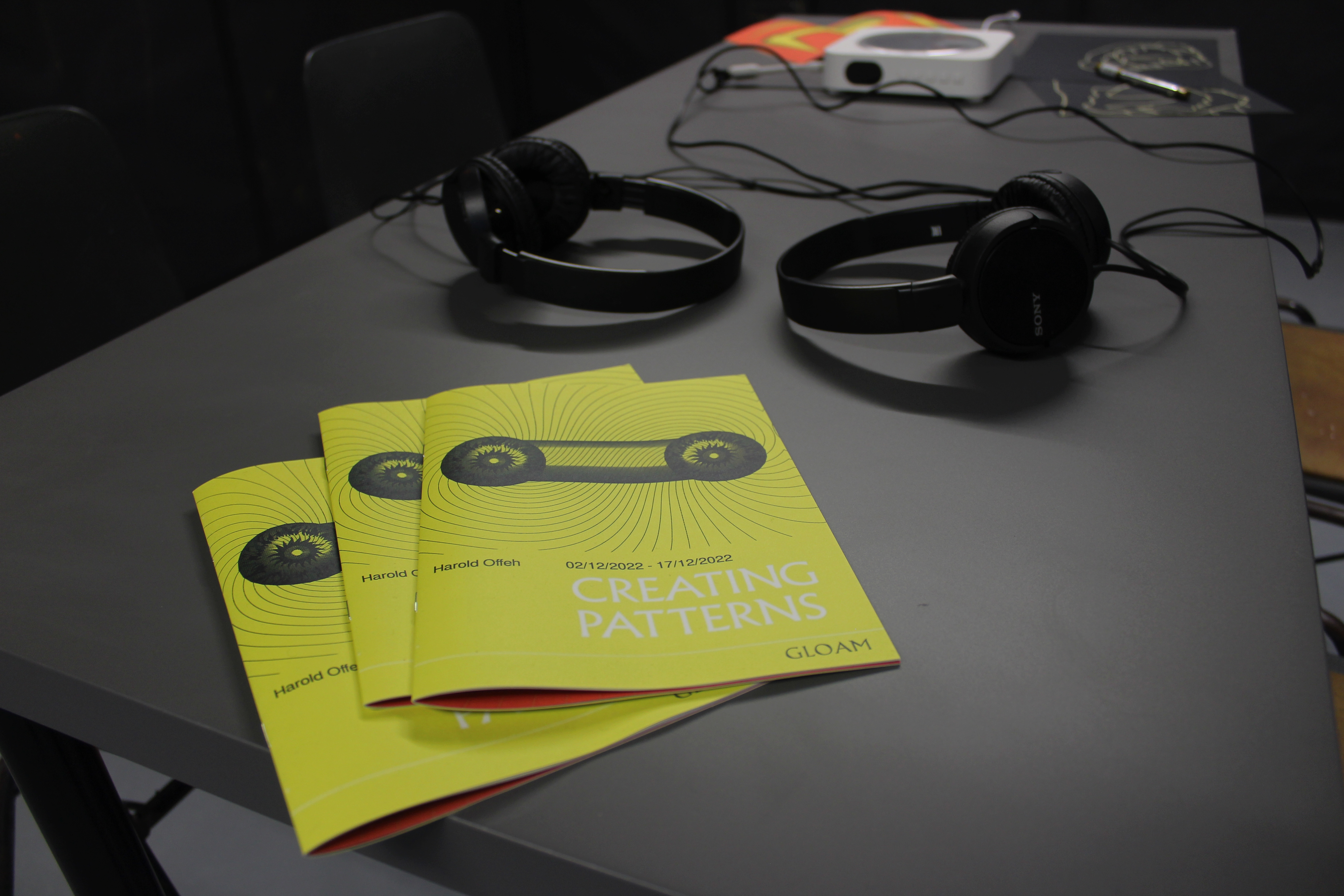 Harold Offeh is an artist working in a range of media including performance, video, photography, learning and social arts practice. Offeh is interested in the space created by the inhabiting or embodying of histories. He employs humour as a means to confront the viewer with historical narratives and contemporary culture. He has exhibited widely in the UK and internationally including Tate Britain and Tate Modern, South London Gallery, Turf Projects, London, Kettle's Yard, Cambridge, Wysing Art Centre, Studio Museum Harlem, New York, MAC VAL, France, Kunsthal Charlottenborg, Denmark & Art Tower Mito.

The name, Creating Patterns, is taken from seminal UK Afro-futurist group 4Hero who in 2001 released an album of the same name. The album is a dizzying mix of music genres: hip-hop, soul, jazz, spoken word and break beat. A turn of the millennium album, it embraces futurist and speculative narratives perhaps most embodied by the track 'Twelve Tribes'. The exhibition uses the structure, title and track titles as a starting points for 15 new works. Each work takes its title from an album track from the Creating Patterns album. The works respond to the subject and title of the track. The 15 works manifest as a series of A1 posters, together with a recording of a performance/lecture by Offeh and a number of listening stations, for visitors to hear the original album. Visitors are invited to draw, doodle or write while they listen to the tracks. Creating Patterns extends Offeh's interest in popular music and the structure and form of the album. In a previous series, Offeh has re-enacted album sleeves images by a variety of blacks artist from the 1970s and 1980s. In referencing Creating Patterns, Offeh continues his interest, strategies and approaches to embodying histories and archiving retro futures and speculative fictions.

Curated by Victoria Sharples

Private View: December 02th 6–9pm.
Open: December 03– 17th on Saturdays 12–4pm, or by appointment



Supported with a National Lottery Project Grant, distributed by Arts Council England and Sheffield City Council.


---
Newsletter
Instagram
Facebook
---
GLOAM is a collectively-run exhibition and studio space located in Sheffield City Centre. It was set up by Mark Riddington on Mary Street in 2017. Since 2020, GLOAM has been run by four co-directors (Stu Burke, Thomas Lee Griffiths, Victoria Sharples & Rose Hedy Squires) at 160 Arundel Street; the former location of the DIY music venue, The Lughole.

Copyright 2022 GLOAM LTD
Website designed by Sam Francis Read